DNa Lab Organic Hair Chemistry: Non-Toxic Alternative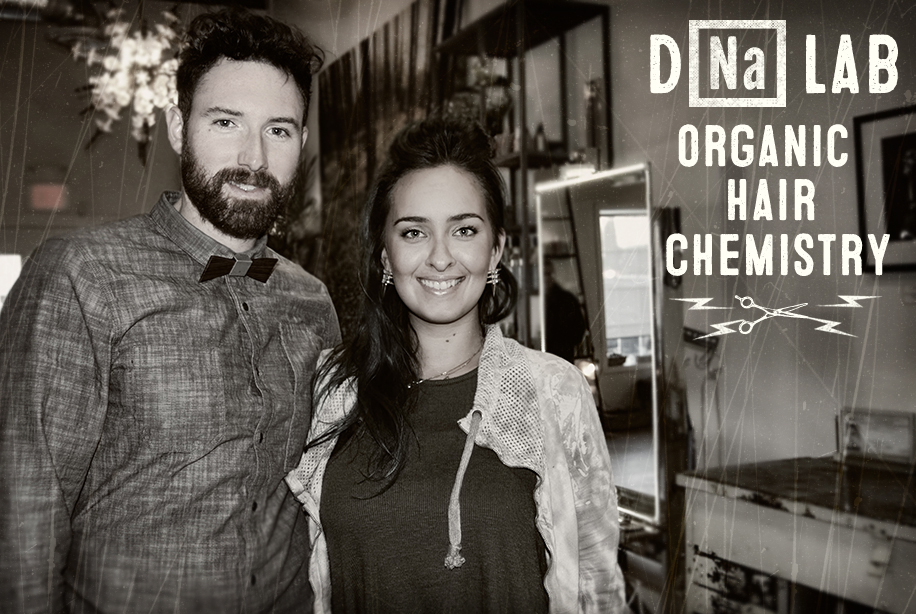 Let me share with you a place very near Frederick, MD. where you can get your hair cut, styled, and colored safely. Plus be pampered in a friendly Industrial hip environment run by caring professionals. If that sounds good to you meet the talented David and Ana Maria Seifarth. Together they have created 'DNa Lab Organic Hair Chemistry,' an exceptional non-toxic salon located at the circle in Urbana, MD. They share a passion for styling hair and sourcing hair products that can safely give clients fantastic results without the worry and danger of noxious harsh chemicals. You will be saying good-bye to your bad hair days and hello to a healthy environment at their phenomenal 'DNa Lab Organic Hair Chemistry' salon.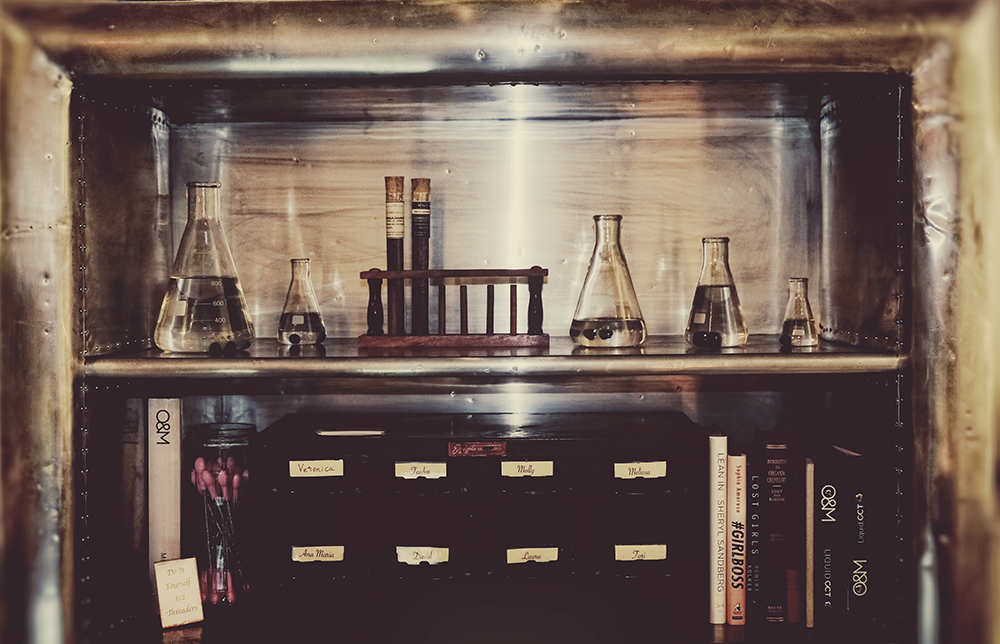 During their professional careers they realized that not only are the carcinogenic chemicals of modern hair products bad for us consumers, they are doubly toxic for those hair stylists who must work with those chemicals every day! This stunning husband and wife team wanted a healthy sustainable beauty experience for their customers, staff, and also themselves. So they opened the 'DNa Lab' salon right off of I-270, north of Washington, D.C.. They have succeeded in supplying top notch hair styling that includes state-of-the-art certified organic hair product alternatives. Their ever growing list of clients are singing their praises. In fact clients travel from out of state, and across Maryland, including Baltimore, Virginia, West Virginia, and Washington D.C. to savor the 'DNa Lab' experience.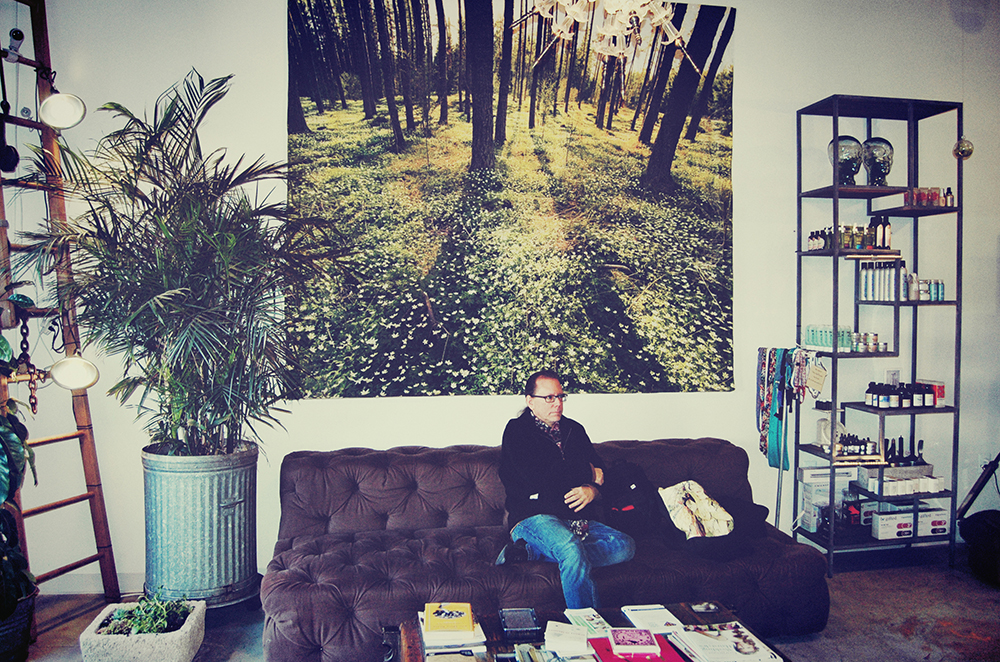 The atmosphere of the 'DNa Lab' salon is modern industrial. Very cool and a definitely hip. In fact the designer Christopher Ritchie that worked with the couple on this work space has a store in downtown Frederick called Industrial Home. I love the vibe. Whenever I visit 'DNa Lab Organic Hair Chemistry' the staff is welcoming and cheerful. They take my coat, and immediately offer me and my hubby a nice cup of tea. You can be served 'other stronger drinks' if you prefer. My favorite thing is that when you walk into this salon there are no chemical smells in the air! Imagine that! How refreshing! There is even a special swivel chair bar for clients to set up laptops and recharge phones. They really try to make the whole waiting part of the experience easy on you or your companion. Their retro magazine page covered restrooms are famous for satisfied clients to share selfies with the world!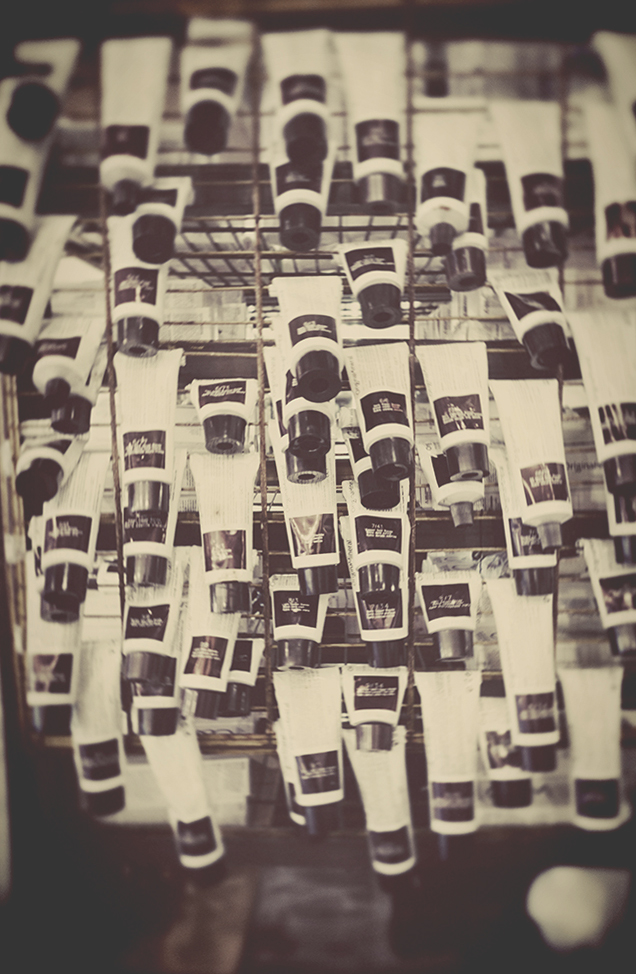 At 'DNa Lab' they will hook you up with a specialist stylist that suits your particular hair needs. (Check out the Bios page at their 'DNa Lab' website.) You may have curly hair, fine hair, short hair, long hair, prefer modern cuts and color, love dimensional color, would like a perm or a wave, or be in need of bridal hair. You get the idea, male or female, we all have our own preferences when it comes to our crowning glory. 'DNa Lab Organic Hair Chemistry' will listen to your concerns and set your appointment up with the perfect stylist for your desires as they want you to be happy with the final results. I always have been thrilled with my finished style and color and really enjoy indulging myself in this atmosphere of attention. David a certified organic colorist, is my personal stylist. He made the suggestions for dramatically improving my previously drab looking hair while incorporating my color ideas as well. Having longer hair it is so important that my stylist respect my personal requests.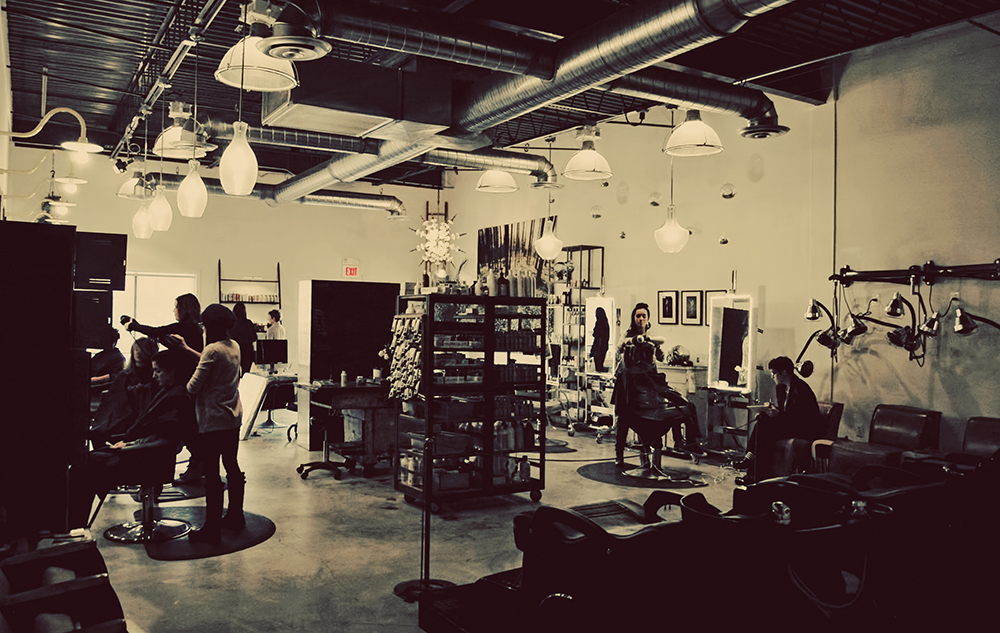 Why choose organic product for hair anyway? Do you realize that 85% of cancers are caused or triggered by toxins from our modern world? Skin, our largest organ, absorbs everything that comes into contact with it and then sends those substances into our cells. Just think about skin lotions, and medical patches… the fact that they work is based on the skins amazing absorption power. For over 40 years I had been using the highly destructive chemical hair dye process and breathing in the fumes. Plus I was rubbing those harsh dangerous chemicals into my scalp to color my roots every two months.Yuk! Ultimately I could no longer do something like that to myself after having had a cancer diagnosis. I had to start letting my hair grow out natural. Unfortunately my natural hair color was just not doing it for me at all. I wanted some highlights and low lights to mix in with those new grey hairs I was seeing. 'DNa Lab Organic Hair Chemistry' is my answer.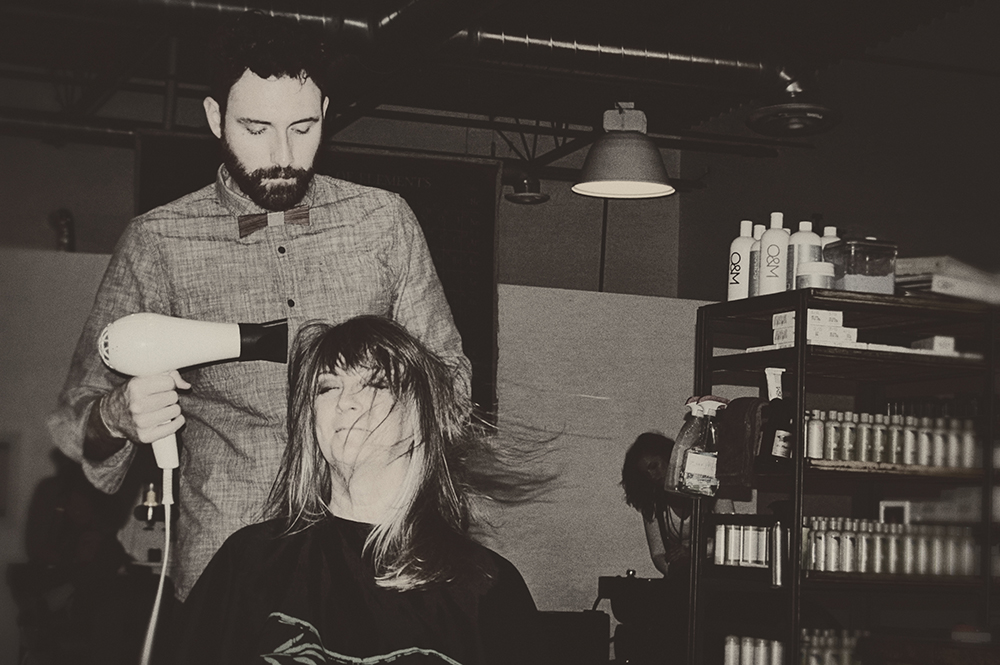 Thanks to 'DNa Lab' I can feel good about the process of coloring and styling my hair with their safe chemical-free products. David works his styling magic on my hair and I am super happy to feel like myself again! I know even if you are currently enjoying vibrant health that finding a new hair stylist can be a bit daunting. You can feel really confident about your choice to work with a salon such as 'DNa Lab Organic Hair Chemistry.' Coloring your hair can now be a worry free restorative spa-like experience for your well being. Just when I thought I would have to give up on my hair altogether, I can instead enjoy having a bit of glamour back in my life!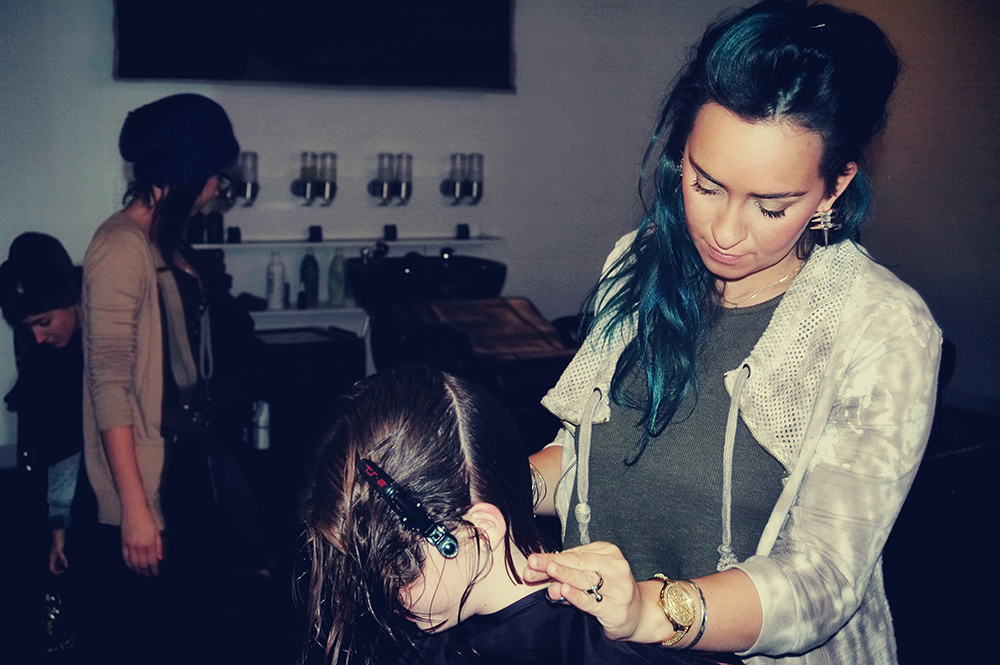 David and Ana Maria have made a point to research brands with natural and organic ingredients that are tested by outside sources, have sustainable practices, and are cruelty free. Just having the word "organic" on the product does give them a reason to carry the line in their salon. It takes more than adding that word to a bottle. Therefore some of the products they carry are called organic and some are not. Most of the product lines that they carry in the salon do use 'Certified Organic Ingredients.' Carefully they have chosen product lines that do not contain any ammonia, sulfates, formaldehyde, and parabens. They even provide gluten-free hair products for their clients that are so sensitive to gluten that their skin breaks out in a rash. Compared to traditional chemical hair color, organic and natural hair color is very gentle on your hair. David and Ana Maria do care about the healthy quality of your hair as well as how great you will look.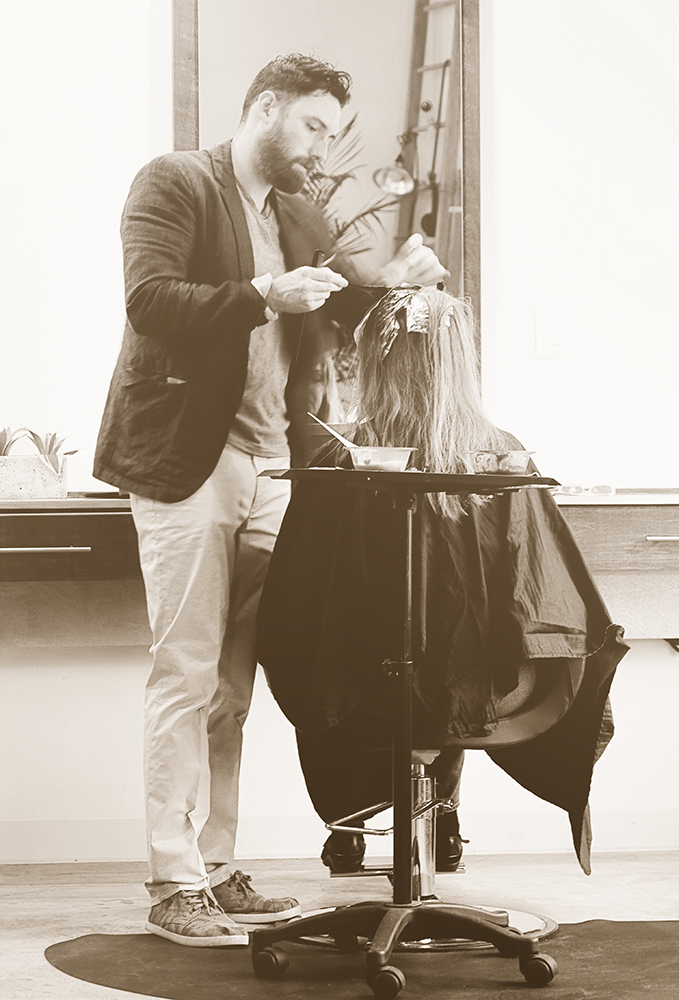 In the past David would not allow his customers with naturally dark hair to get the really lighter shades because it damages the hair from stripping. Now they can offer a professional use only product called 'Olaplex' which is free of silicone, sulfates, phthalates, DEA, aldehydes, and is not tested on animals. Olaplex reconnects the bonds in your hair broken by thermal, mechanical, or chemical processes. Your hair gets extra protection and lighter organic shades are now possible for us darker haired ladies. Oooo-la-la! Bring on some hot looking highlights!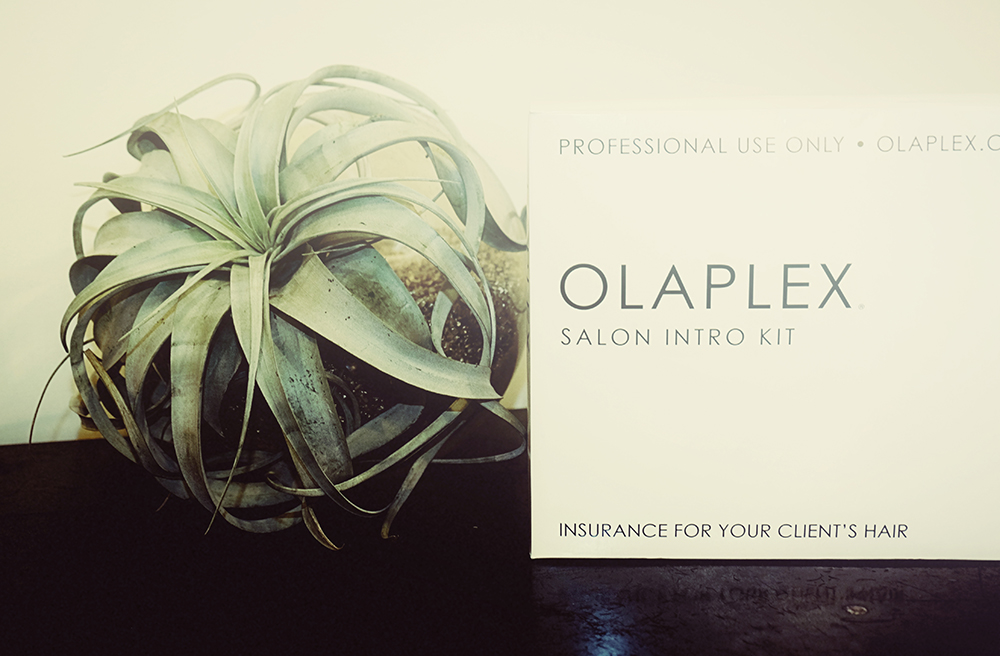 The hair coloring product David used on my hair is made by Organic Colour Systems. A wide variety of shades are also available from 'DNa Lab' in the 'Original Mineral' O&M' color line as well. So many healthier choices! Talk to one of 'DNa Labs' organic hair color specialists about which brand of color is appropriate for your hair situation and needs. Certainly it depends on your own natural hair color and/or if you used chemical color how any particular shade will appear on your hair after the coloring process. Gone are the smells, the stinging scalp, watery eyes, and total damage done to your hair and body from all the chemicals. Your hair will actually be shinier and healthier than ever before!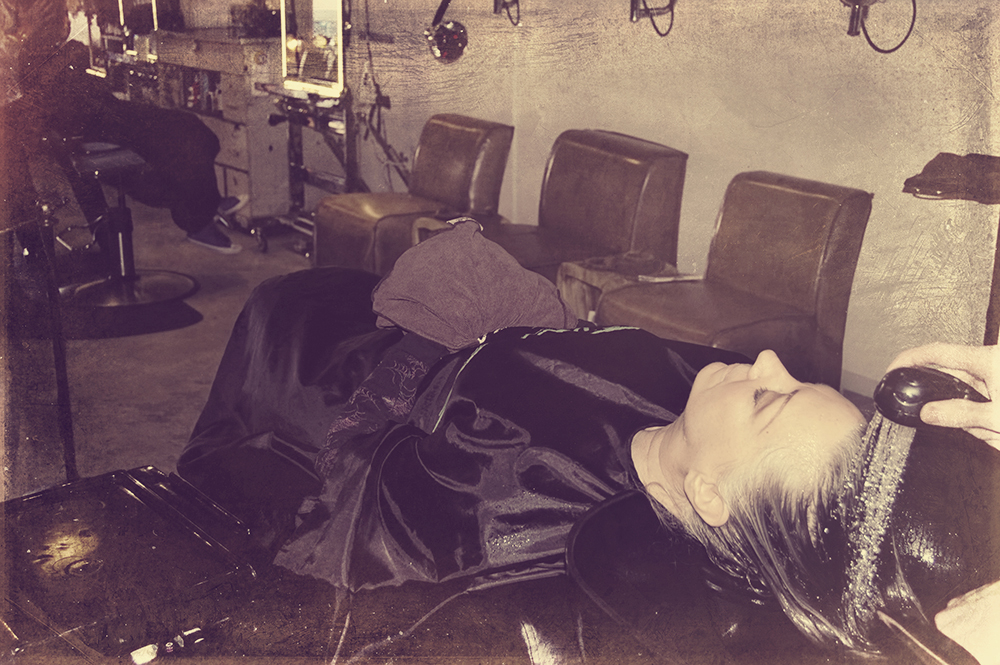 Besides getting your hair done expect serene restorative relaxing time too. You will enjoy a complimentary hand treatment under a hot towel, and herbal shampoo with a soothing scalp massage. Just ease on back into one of their oh-so-comfortable shampoo beds. No 'bent neck' aches here people! Sweet! The botanical products they use are delightfully 'smelly good' and provide soothing aromatherapy! Enjoy a wonderful experience!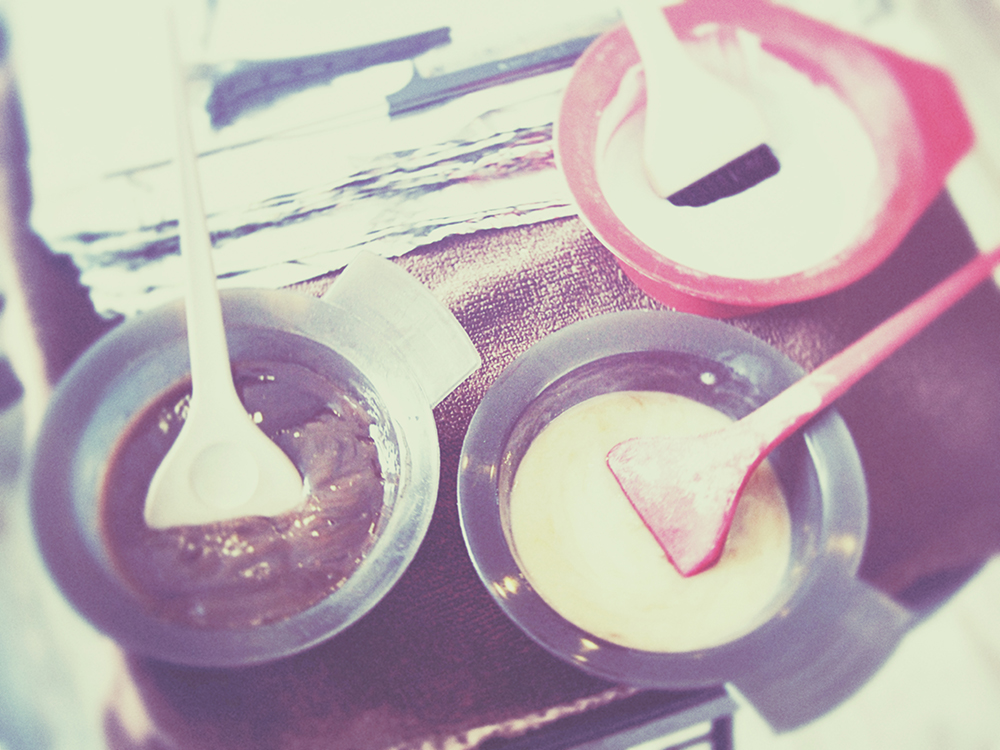 Products Used By 'DNa Lab Organic Hair Chemistry':
O&M = From Australia (Original Mineral). Free of parabens, sulfates, propylene glycol, sodium chloride, phthalates, MIT, and Triclosan. Hair color contains no harsh chemicals and is ammonia, resorcinol and PPD free. They use natural Australian minerals and ingredients such as Kaolin, Montmorillonite, Illite, Lilly Pilly, Quangdong, Tasmanian Sea Kelp, Argan oil, Macadamia oil, other natural oils, and aloe vera within the hair care product line. No animal testing.
Yarok = 100% Vegan botanicals made in fresh batches from organic pristine sources that are responsibly harvested. Free of alcohol, paraben, sulfates, and gluten. Cruelty free.
Loma = Hand crafted in small batches all products are free of paraben, gluten, sulfate, and sodium chloride. Certified Organic Aloe Vera gel is the primary base for all products, with other organic ingredients such as lavender, fennel seed, and sunflower seed. Organic essential oils of avocado, sunflower, olive, jojoba, castor and safflower as needed.
Organic Color, Curl, Care, Control, Systems = 100% ammonia free, Certified Organic Ingredients, cruelty free, 100% vegan, no plastics, and no thioglyolates.
MILK Anti frizz = Handcrafted in California. Organic ingredients from sustainable sources.
Hanz de Fuko = No animal testing. Certified Organic and Non GMO plant based ingredients when a choice exists for their styling products.
Some of the products I have used from DNa Labs with success are:
Shampoo: 'O&M Original Detox' – removes deposits on hair and refreshes with Australian Mint.
Conditioner: 'Loma Nourishing' for dry thirsty and chemically treated hair. Aromatherapy – cranberry and pear.
Dry Shampoo: 'CocoLab' – A locally crafted product made from arrowroot powder, spices and oils for those in between shampoo days. It really works!
Protection from Blow Dryer use: 'O&M Atonic Thickening Spritz'
Protection: 'Loma Nourishing Oil' –  protection, shine, aromatherapy – vanilla bean and orange.
Style: 'Hanz de Fuko Quicksand' –  Love this product for giving my fine limp hair volume.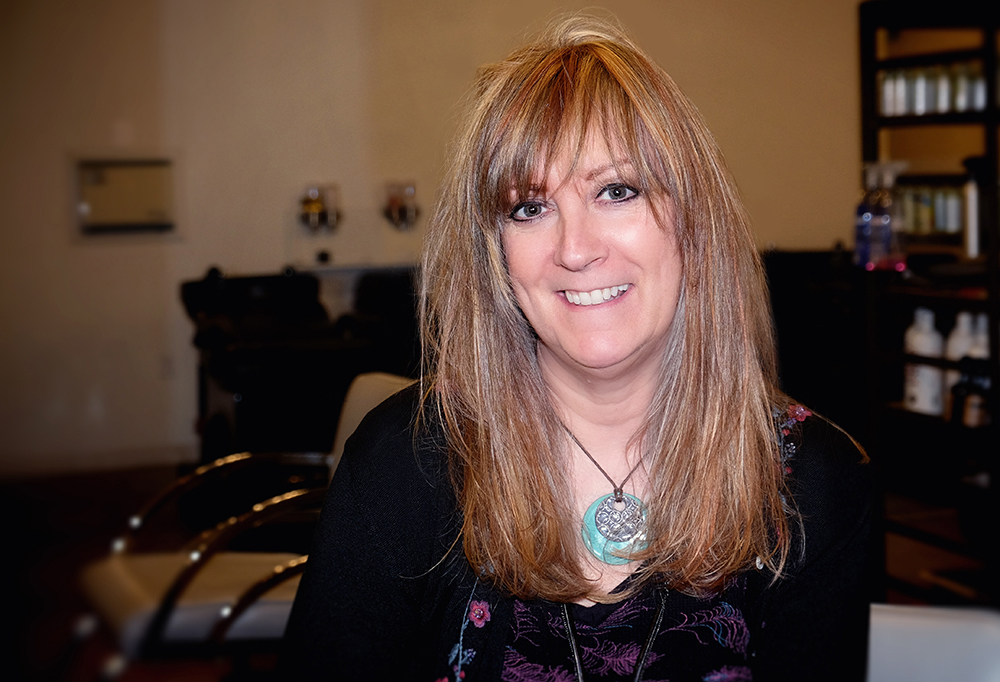 My personal quest in life has been finding healthier ways of living. I love seeing this industrious couple succeed with their vision of safer hair solutions for their growing list of satisfied clients. We need more people in the world who include making life better as part of their business model! I am so thankful that they have created this space with superb hair care in the greater Frederick area! My hair is now soft and healthy! Do you want a fantastic cut, and/or color executed in a safe caring environment? I would say it's time for you to get pampered with kindness at 'DNa Lab Organic Hair Chemistry'! Make your hair appointment soon!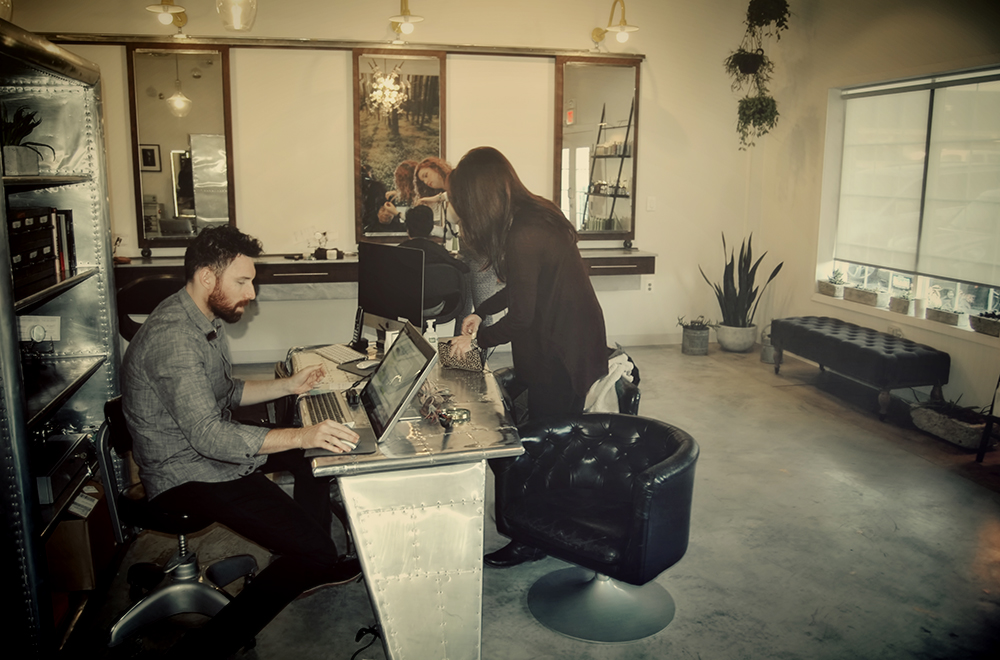 dna lab organic hair chemistry
8927 Fingerboard Rd Suite D Frederick, MD 21704 – 301.810.5406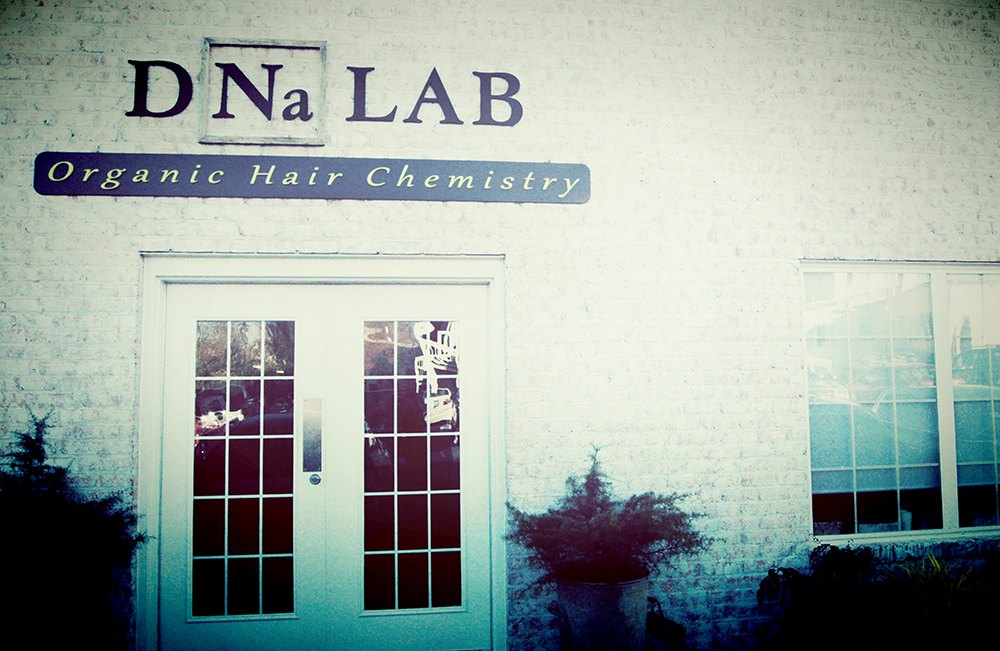 For a more in-depth review of my 'DNa Lab Organic Hair Chemistry' hair coloring experience you can check out this post on my healthy food and lifestyle blog called 'The Queens Table'.
(Also don't just take my word for it… check out even more reviews about the 'DNa Lab' experience on Yelp! here.)