DNa LAB Organic Hair Chemistry Is Magic!
Visions of a magnificent crowning glory? Dreaming in balayage, color painting, sombre, and color melt? Over your old look? Behold the gifted artistic wizards of safe non-toxic hair care at DNa LAB Organic Hair Chemistry! A hip and friendly place for realizing your ultimate hair desires in comfort and style. The salon is located just a short drive from downtown Frederick at the circle in Urbana. Dream big! You could even have your hair match the rose gold of your iPhone case! Time to get yourself over there and live your dream baby!
DNa Lab Organic Hair Chemistry is the brainchild of innovative wonder couple David & Ana Maria Seifarth. Together they have built a modern salon filled with talented artists creating the coolest hair styles and color stories that you can imagine! Color fantasy made manifest. Not walking on the wild side of color? Be assured that DNa Lab can also do subtle highlights and classic cuts. As an example I was letting my dyed blonde hair grow out. During my first salon visit David worked on my cut and integrated highlights into my hair using Olaplex. During a recent appointment he added purple toner to help with color correction. David worked on blending old and new growth which includes some gray and silver streaks. The result is that four months later my natural hair grows in seamlessly.
I've been loving DNa Lab because they use safe non-toxic cruelty-free products, can repair color damaged hair, are adept at working with long or short hair styles, and are without question current with the latest fashion styling and colors. DNa Lab Organic Hair Chemistry does not use ammonia based products so there is no nasty chemical aroma in the air. Awesome! Everyone who works in the salon treats you as a special guest. I get the feeling that the employees love where they work and that adds to the positive vibe of the place too.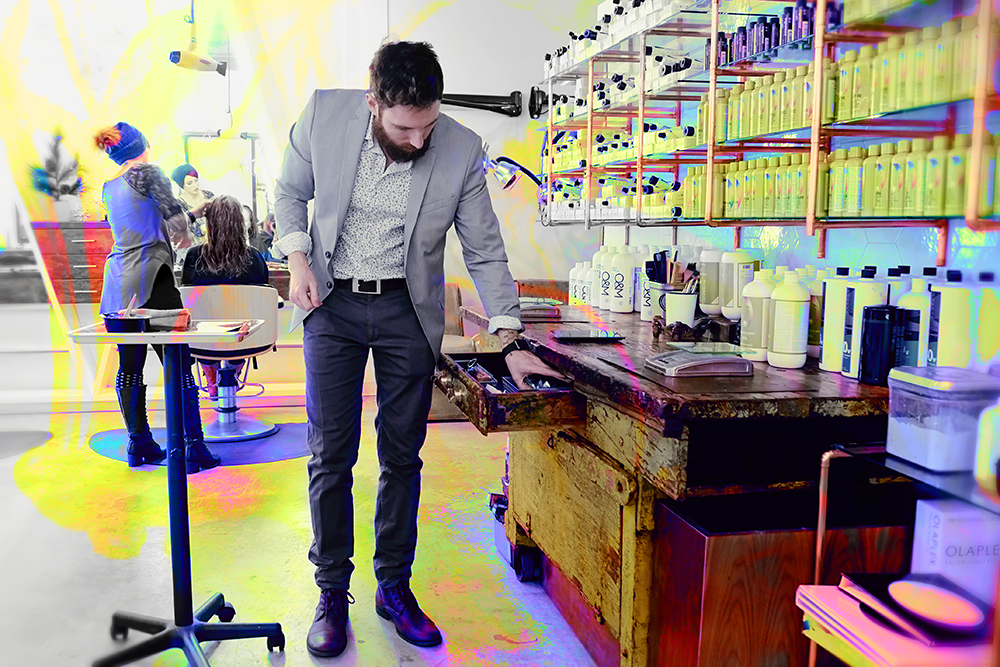 Although David may be who I see at DNa Lab, this salon has a total of 10 talented hair stylists with different specialties to choose from. The service is friendly, warm, and attentive from the receptionist to your stylist. They wish to give you the experience you desire so you leave the salon confident, happy, and rocking your fab hair. You will probably be glowing!
Explain your hair concerns when you call DNa Lab and they will gladly recommend the stylist who is right for you! Check out the bio page here for an overview of all the stylists. Be advised that new color clients require a consultation first.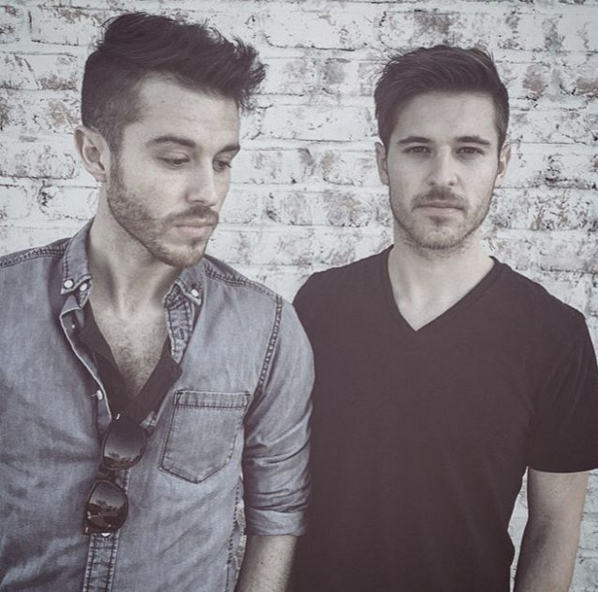 And the guys who like to be on top of trend can be assured that DNa Lab has a loyal male clientele. Need enchanted hair for a wedding or special event? They can do that. You might want to consider the lovely soft braid work seen below.  Find the price list for all the DNa Lab Organic Hair Chemistry services here.
Much has changed since my last visit. Just when I thought the atmosphere of DNa LAB couldn't get any hipper… the salon has been updated with a new wow factor! Form follows function… and then… Ana Maria & David take their salon design concept to another level.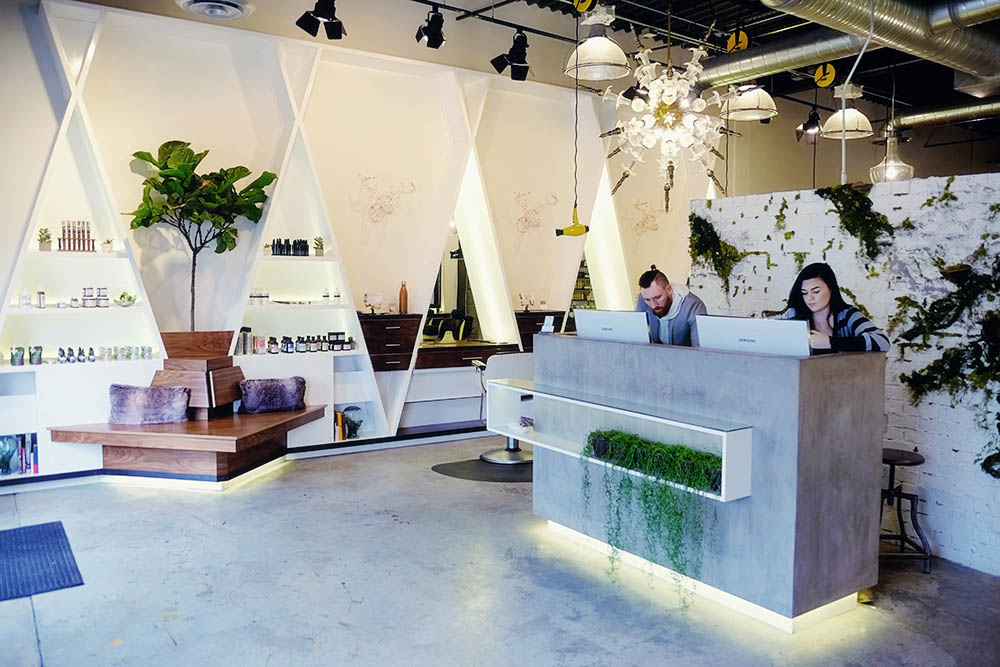 The hip rustic industrial DNa LAB Organic Hair Chemistry salon now has an added sense of modern chic. A custom designed back-lit triangular wall of stylist stations and a sleek bench now greet you at the entrance. With her eye for detail Ana Maria added natural looking moss and mushrooms to the new brick wall behind the receptionist desk.
Along with the addition of new masterful stylists and stations, Dna Lab also added more of those comfortable shampoo beds. Relax while you dream in color!
There's a new threading and blow out station. What's threading you may ask? That's a technique for removing unwanted hair from eyebrows, chin, neck and lip areas.
Digging the spiked Mohawk planters! Perhaps they were an inspiration for the playful child's hair style below. Wish there was this kind of fun safe color product when my son was this age. Heck I wish they had these imaginative hair painting options when I was younger!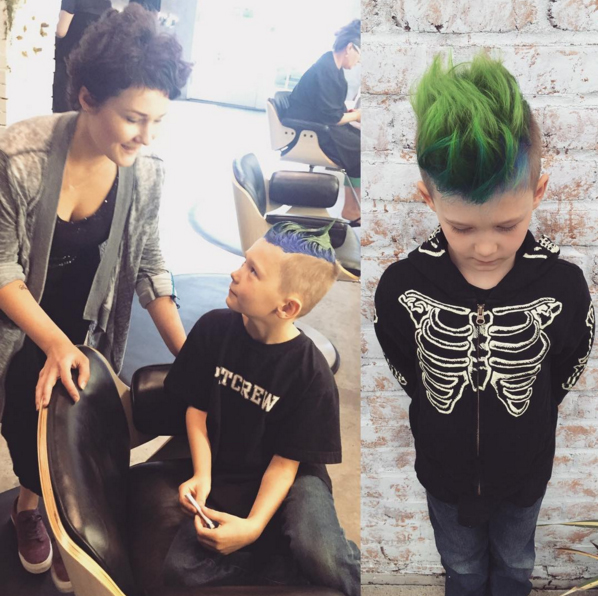 Let's talk 'product' since those safer options continue to expand at DNa Lab. Product lines include Original & Mineral or O&M, Hans de Fuko, Organic Colour Systems, Yarok, Loma, KeraGreen, Natural Tech Products by Davines, Milk Anti frizz, Olaplex, and Arrojo American Wave. A new non-toxic vibrant line will be coming soon to 'DNa Lab' called 'Pulp Riot.' This is a quinoa based vegan, no ammonia, no MEA, no PPD, no paraben intense color product. You can read my past review of DNa LAB that I wrote here dealing with the important issue of safe non-toxic hair product for everyone's benefit and health. I admire and support their business model for providing this kind of service to the public .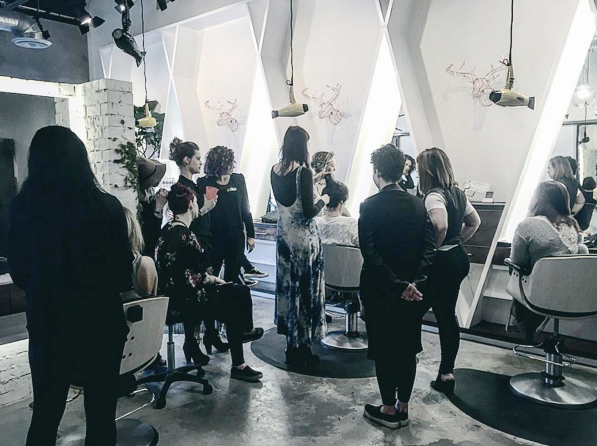 DNa Lab regularly presents teaching classes to their salon creative team as well as to other stylists in the country. Follow the DNa LAB Instagram account to get ideas for your hair utopia, and perhaps find out when they may need willing hair models for a teaching situation.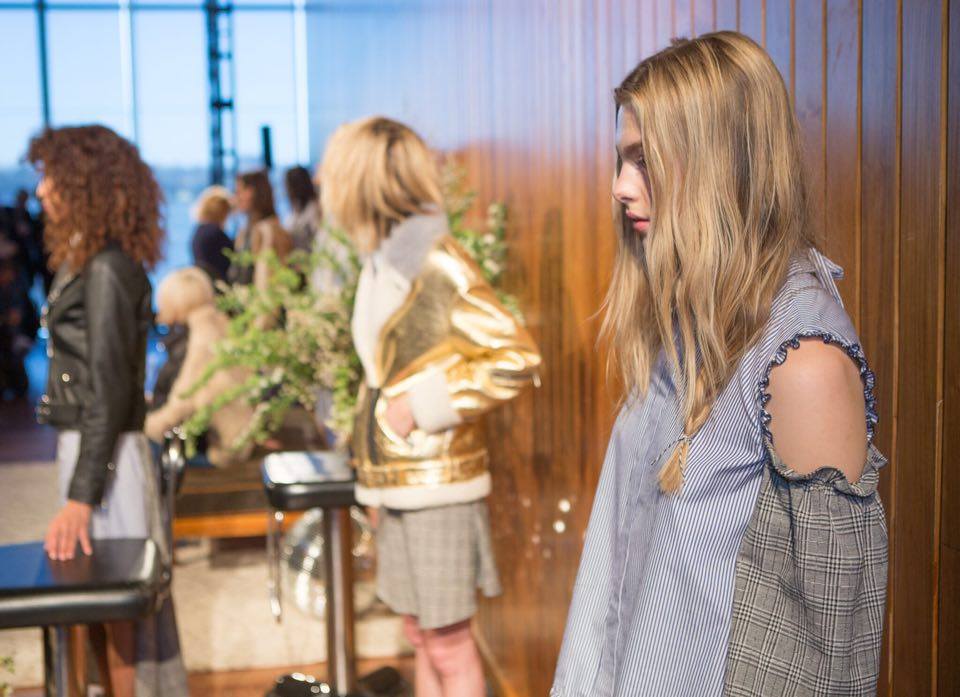 Amazingly David & Ana Maria were also styling hair at New York Fashion Week this year!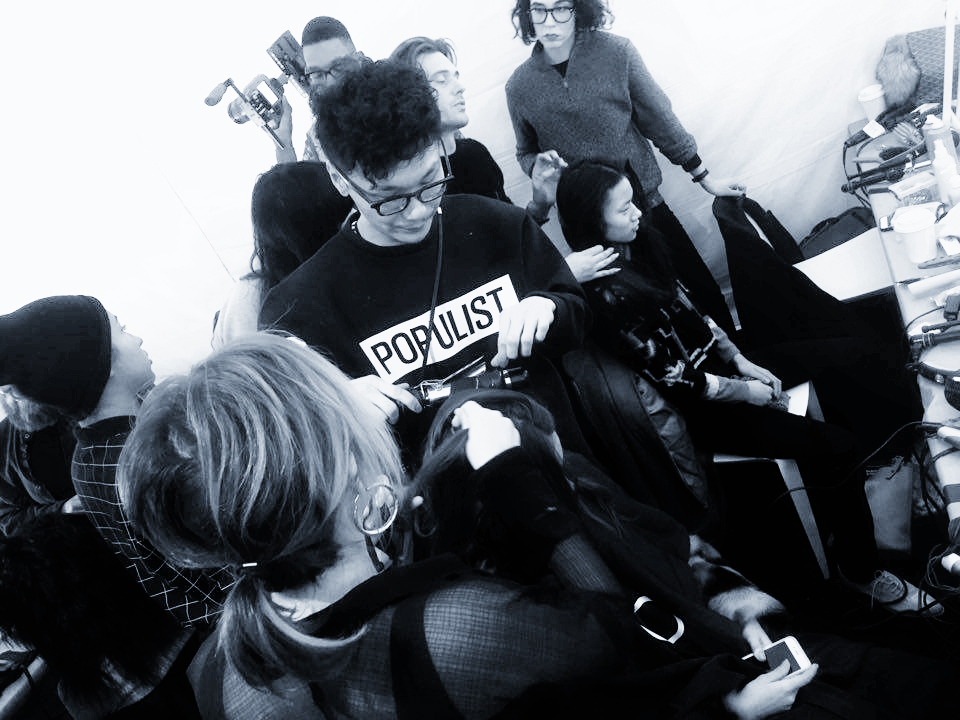 They were representing Australian brand 'Original & Mineral' as they worked on styling the models' hair for the designer Sandy Liang.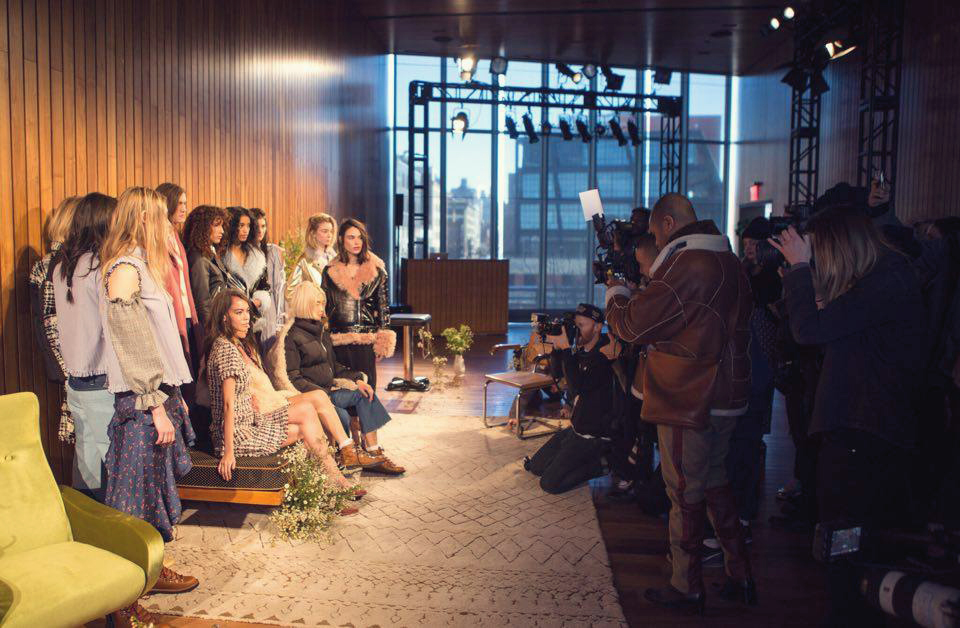 If all of this was not enough the Seifarths were also recently seen on an HGTV House Hunters episode called "Cool and Hip in Frederick MD."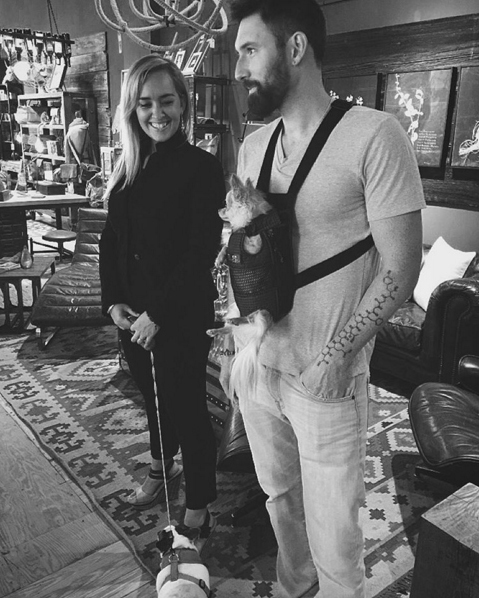 If you watched that episode you heard David mention a few times that their new house should have room for babies… well… other than their three beloved fur babies.
The exciting news is the couple are expecting their first child this summer. We can see that Ana Maria is beaming with joy! So happy for them! Can't wait to meet their little angel.
An Inspired DNa LAB Gallery Of Ideas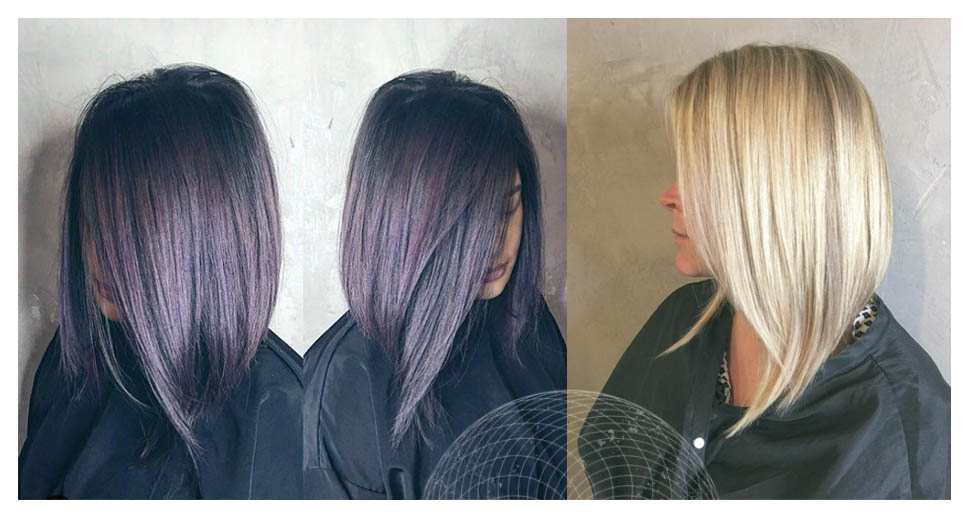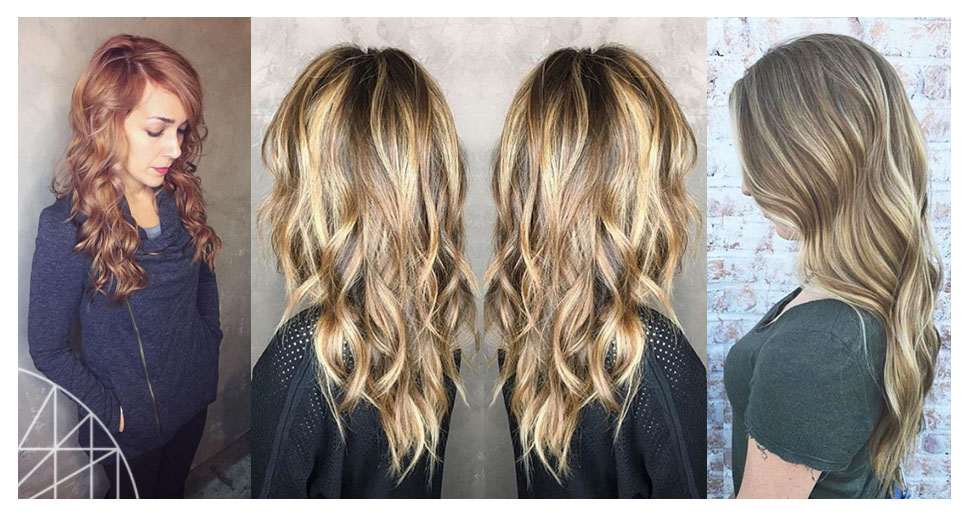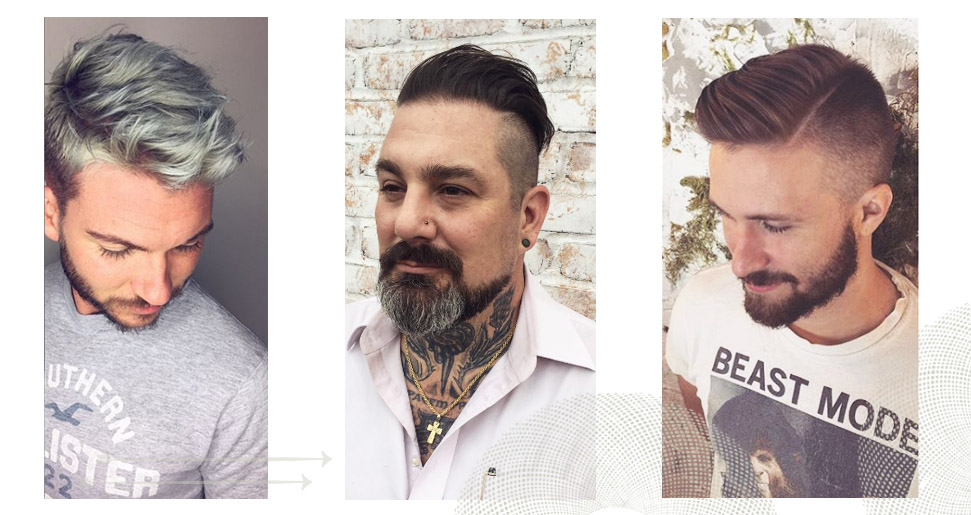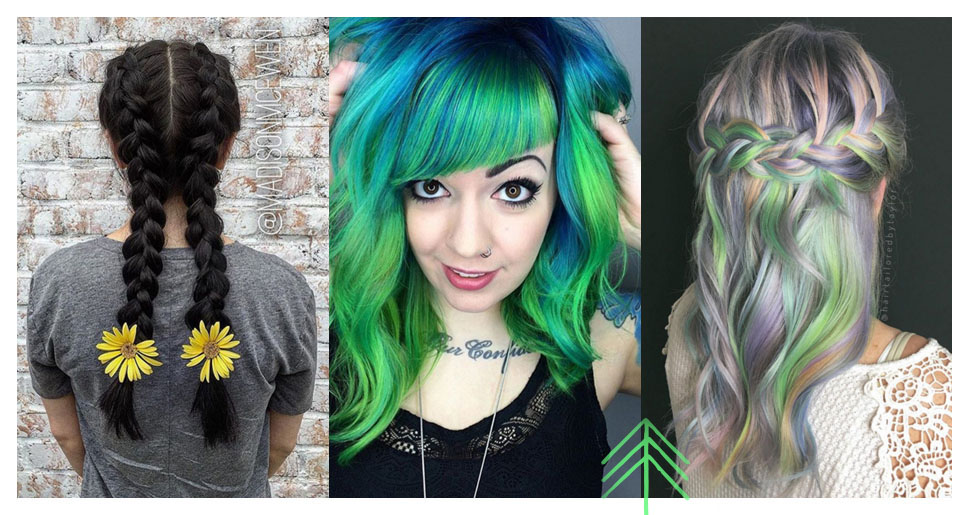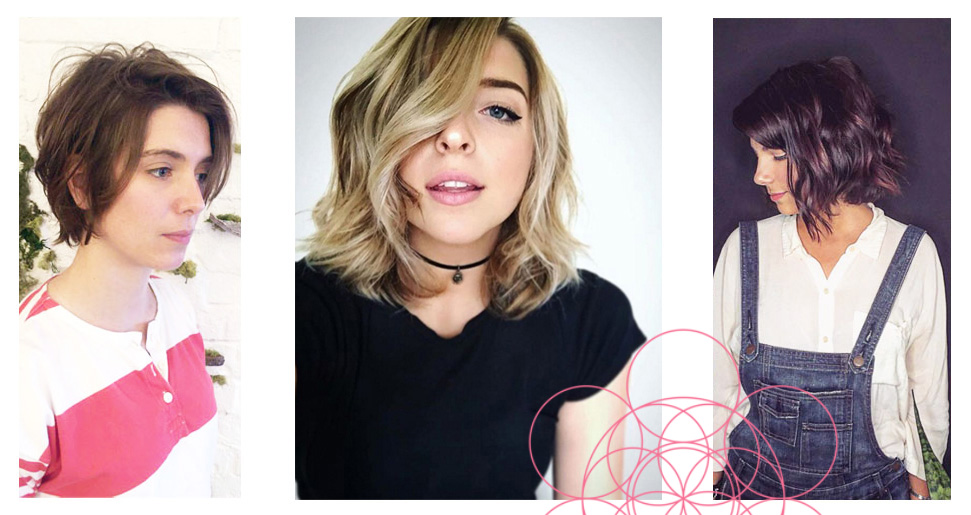 It's been four months since David last styled my hair… Now after looking at all that eye candy… I'm wondering what hair magic I might want next time Mr. Wizard!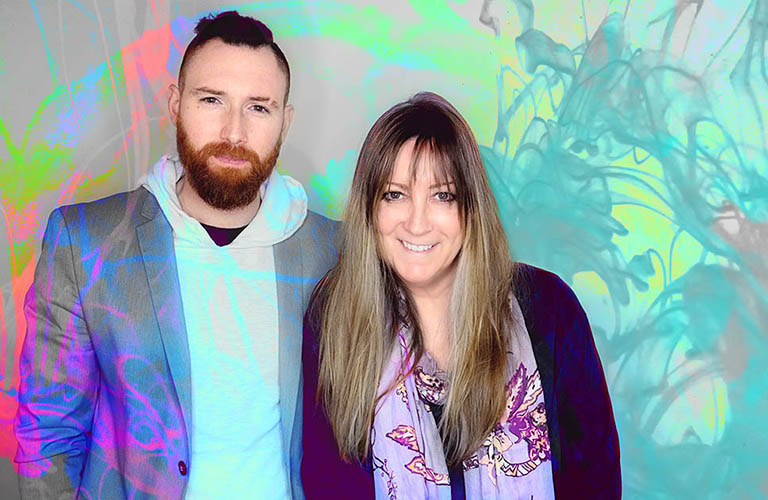 Giving it up to the Seifarths for conjuring up such a divine creative space! Imagine what the non-toxic DNa Lab Organic Hair Chemistry can achieve for you!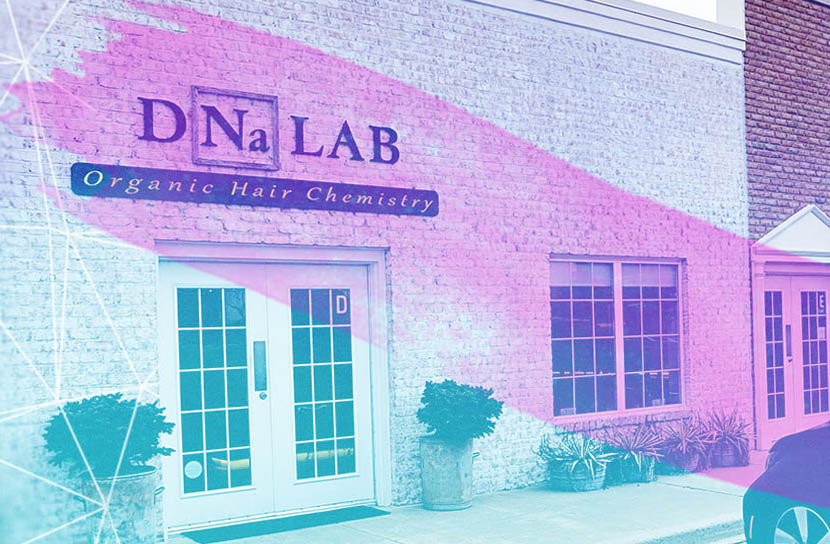 DNa Lab Organic Hair Chemistry / 8927 Fingerboard Road / Suite D / Frederick MD 21704   Phone: 301.810.5406